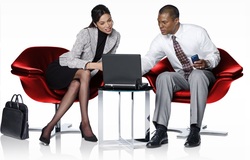 Sunrise Cleaning Systems is a family owned professional cleaning service founded by Ellen Santos. Over the past 12 (twelve) years Sunrise Cleaning Systems earned the reputation as a trusted and reliable cleaning service working in the greater Boston area and the suburbs. We take pride in each and every job that we do and take great pride in the part we play to keep local homes and businesses clean and safe. Sunrise Cleaning Systems is a professional cleaning business in every aspect, from our workers to our products.

We are privileged to be a Boston cleaning service, the area and the people make our job a gift in our lives. We look forward to serving our customers for years to come and welcome the opportunity to assist new clients with the difficult task of juggling the myriad responsibilities that come with managing a home or business in these busy times. We invite you to give us a call and find out how this family cleaning service can help you.
We are solely focused on making sure that each client is pleased. It is the soul and heart of our business. We are 100% focused on your being satisfied and content. We are not happy until you are happy, every single time!



Call now–(508) 583–9714 For your FREE over the phone estimate.

---
©2012 Trademark Sunrise Cleaning Systems - All rights reserved.